5 Common Uses of Portable Storage Containers
Portable storage containers have gained immense popularity and are widely used across various industries, especially warehouses. From shipping construction materials to storing retail goods, portable storage containers have a wide range of industrial applications. These perfectly sized, versatile storage units are convenient and cost effective, making them ideal for commercial, offices, and industrial organizations to create extra space. Initially designed to act as temporary or permanent storage solutions, portable storage containers have started to become more useful in several other ways. This post discusses the savviest uses of portable storage containers and how they can help facilitate hassle-free transportation.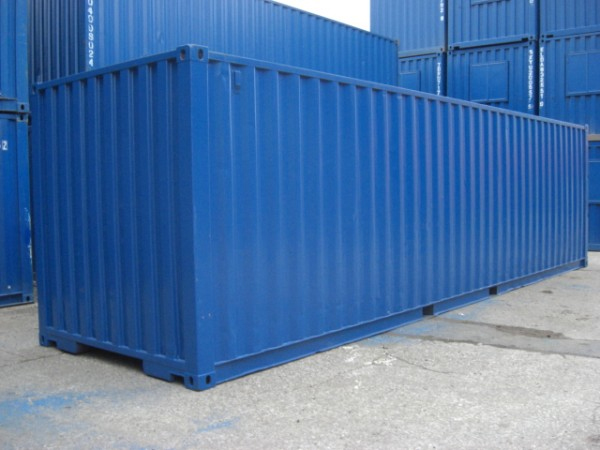 Here are some common uses of portable storage containers:
Office Remodeling: Businesses may require renovation for several reasons, ranging from periodic cleaning to utilization of the existing space and more. However, based on the business nature, it can be risky to expose confidential information or documents to the influx of workers and contractors visiting the office. With portable storage containers, your businesses can store important documents as well as equipment in a safe place away from the office undergoing renovation. These containers offer plenty of space for all types of office equipment including proprietary products or fragile equipment so that there is no risk of exposure to the public. Thus, you can be rest assured by knowing your things will stay dry and safe inside.
Home Renovations: Other than office remodeling, portable storage containers are also useful for renovating your house. Whether you're remodeling a single room or kitchen or doing some additions to your home, portable storage containers can offer all the storage needs. Portable storage containers are perfect for storing large furniture that needs to be moved out during renovation. Portable containers offer secure and safe storage for all your belongings, and you still can easily access your things.
Seasonal Storage: Decorating home for the holidays is an amazing experience, and is a stress buster in itself. However, managing all those decorative items is not easy during the year. A portable storage container can offer you a great solution to this problem, enabling you to securely store and access festive decor when they are not needed. Also, you can bring them out again once holidays are around again. In addition to festive decor, portable storage containers can also be used for storing seasonal sporting equipment including boating equipment, motorcycles and more. So, this way all the unused equipment won't occupy extra space in your house. However, the stored equipment should not contain fuel or anything inside a storage container, and this point should be carefully noted.
Event Storage: This is another application area of a portable storage container. Recreational events such as fundraisers and fun-runs present a logistical challenge. Also, many equipment and materials are required during these events. If you are dealing with spacing issues to store it all, then the portable storage container is a great choice. These containers offer plenty of extra space for storing all the equipment and supplies that will make a successful event.
Moving Equipment: Moving heavy equipment from one to another place can be a stressful and time-consuming task. However, it can be made easier with portable storage containers. These storage containers are designed such that they can hold pieces of equipment or complete equipment. However, many manufacturers and suppliers also rent a moving truck to deliver various equipment in nearby destinations. Dealing with these containers are more convenient and less stressful than renting a moving truck, as they help minimize damages caused during transportation. Nowadays, many manufacturers use sturdy and reliable portable containers to ship heavy equipment to different countries.
On-site Equipment Storage: Like commercial, home, and event storage, portable storage containers are used to store the on-site equipment. For instance, many construction companies and landscapers require a safe place where they can store their tools and equipment. Also, moving this equipment from one job site to another takes a great deal of time. This problem can be avoided using portable storage containers. They offer a practical solution to store more valuable equipment, which is too large to store in movable trucks.
Portable storage containers are ideal for storing all your warehouse or industry items, which you may not need to access all the time. Along with offering an efficient space-saving solution, these storage containers are versatile and durable than ordinary ones. Isn't it interesting? Are you looking for a manufacturer who can offer you portable storage containers at competitive prices? If yes, then SPS Ideal Solution is the right choice for you. The company offers these storage containers in various sizes to fit the need of clients. Contact us to know more about our products.
Related Posts: