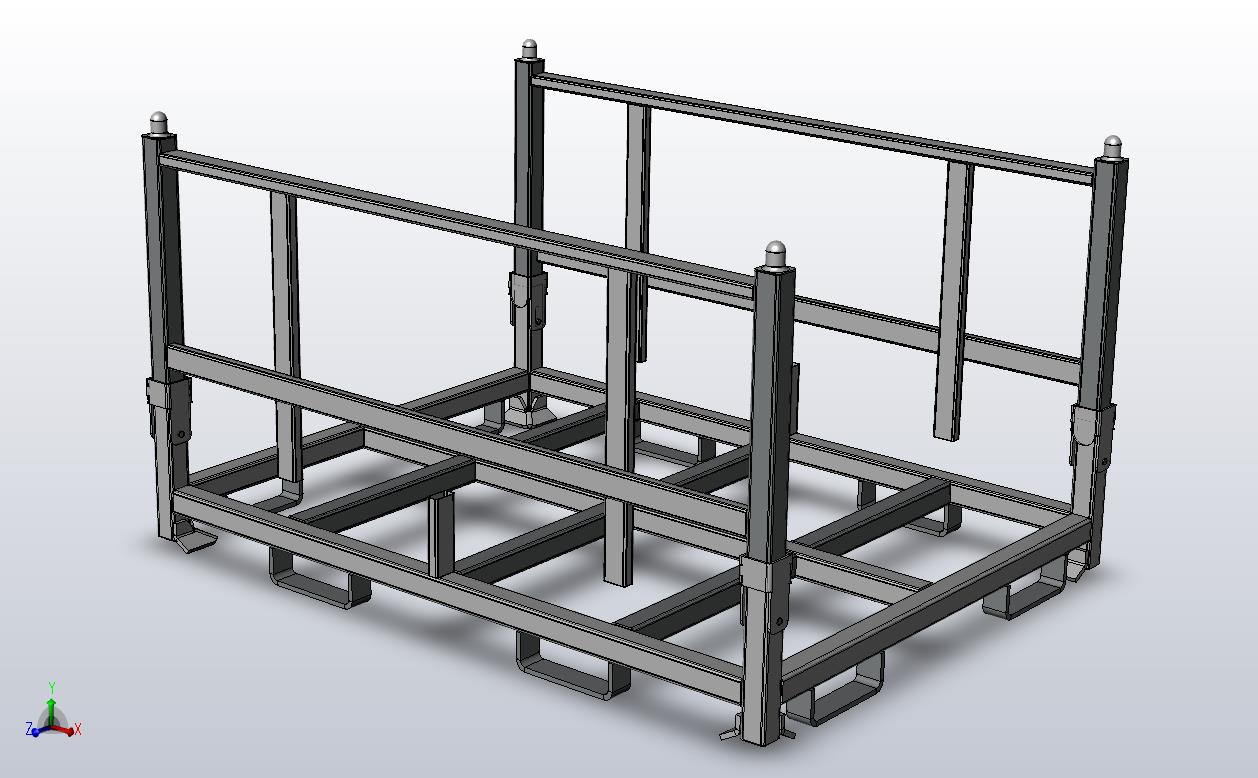 Fabric Roll Storage Systems
Are you finding it difficult to store woven, non-woven, knitted, synthetic, netting, and technical fabric rolls or carpet rolls safely in your warehouse? Are your fabric rolls or carpet rolls are getting damaged due to improper stacking? We, at SPS Ideal Solutions, offer you the best and cost-effective solution that helps to store large fabric rolls of textiles, carpets and upholstery efficiently and ergonomically. Our range of fabric roll storage racks and carpet roll storage racks are designed to assure safety of your fabric rolls, and provide you best value for investment. These storage racks are valued for their optimum durability, sturdy design and superior finish.
Reasons to Opt SPS Ideal's Fabric Roll Racks
At SPS Ideal Solutions, we offer a wide range of fabric roll storage systems that help store and retrieve rolled goods in varied specifications.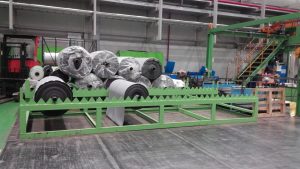 The following are a few notable features of fabric roll racks and carpet roll storage racks, which have contributed to their immense popularity across various industries.
These storage units are designed with smaller footprints and hence they occupy a small space at your facility. They can be designed to save up to 70% of your floor space.

They are available in manual or motorized configurations to fit the needs of varied storage requirements.

They are constructed with the finest grades of materials and with superior finish. This gives the assurance of extreme resistance to corrosion, chips and scratches.

Their hard-to-access areas are hand-sprayed to maximize the performance in various industrial conditions.

Our fabric roll racks have better aesthetic appeal, and demand less maintenance.

They can be easily customized according to the storage requirements of large and difficult-to-manage rolls. These include the rolls of material such as vinyl, carpet, textiles and paper.
Inefficient storage leads to several problems, especially product damage. With an efficient fabric roll storage rack, you need not worry about stocking and retrieving of rolled materials. SPS Ideal Solutions provides carpet and fabric roll storage racks in standard as well as customized sizes to improve the efficiency of your stockroom or store areas. Do you have any specific requirements for fabric roll racks or carpet roll racks in custom dimensions? Our experts will work with you to understand your requirements and offer you an appropriate solution.