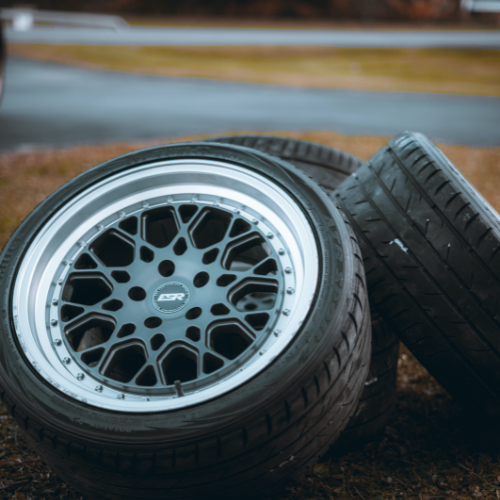 Folding Tire Racks
Tires are generally manufactured in bulk by OEMs. The tires are often stored in a warehouse on storage racks. These racks helps keep them safe, and improves chances of easy visibility. Different types of storage racks are used in warehouses to store the tires efficiently. A tire rack is one of the types of warehouse racks, which are specially designed for the purpose of storing tires. These racks have the capability to store tires of different weights, and sizes. The tire racks also have its sub-types. One such sub-type of these racks is folding tire racks. At SPS Ideal Solutions, you can choose from a variety of folding tire racks, with different specifications and capabilities. You can also customize you're these folding racks, depending on your requirements.
Some Beneficial Features of Folding Tire Racks that We Provide
There are a number of features of folding storage racks, which are beneficial for a user, and also makes them among the most preferred ones. The following are some striking features:
Offers Greater Space: The folding tire racks are known to provide a good storage space for the tires. These racks can hold more than 4 tires of standard vehicles.
Sturdy Construction: These tire racks are most commonly made from steel. This makes them extremely strong, and durable. Also, it improves their anti-corrosive properties.
Good Weight Bearing Capacity: The folding racks have the capability to bear heavy weights of large tires.
Scratch-resistant Coating: The racks are coated with silver powder coat. This helps make them resistant to scratches.
Saves Space: These racks can be folded, when they are not in use. Thus, a lot of warehouse space is saved, which can be used for other purposes.
Compatibility: You can use these racks for storing different types of tires, such as ATV tires, RV tires, seasonal tires, and many more.
Customizable Design: You can customize the design of these racks, according to your storage requirements.
We, at SPS Ideal Solutions work hard to meet the expectations and requirements of our clients. This makes one of the most trusted and preferred manufacturers of industrial storage racks for warehouse storage. The folding tire racks that we manufacture are made with high precision to exact tolerances. This makes them extremely sturdy, and durable. Do you want to get more information about these racks? Are you willing to buy them? We are happy to help you. Just give us a call, or send us an email.