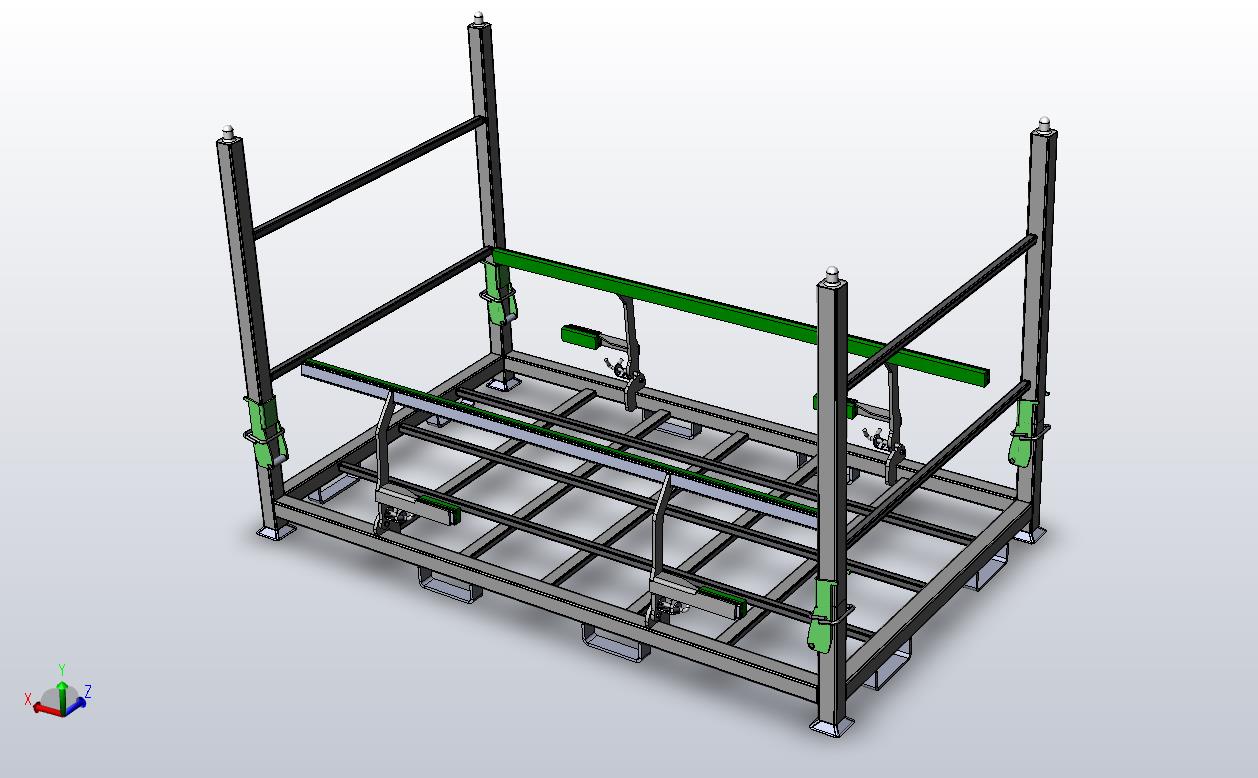 Fuel Tank Shipping Racks
Fuel tanks and gas cylinders are designed in various shapes and sizes to stock amounts of fuel for industrial and commercial applications. While the tanks are typically made from tough metal or durable molded plastic, they still require a certain amount of protection. This is especially true when transporting the tanks to their place of installation. Hence, tanks and cylinders need a special type of storage unit, which provides protection, and ease of use. SPS Ideal Solutions (SPS) provides the solution with fuel tank shipping racks.
We provide built to order shipping racks to enable the safe transportation of fuel tanks. Our racks are manufactured using solution driven designs, and industrial grade materials. Our tank and cylinder shipping racks can be used by industrial manufacturers or commercial style organizations.
Beneficial Features of SPS – Fuel Tank Shipping Racks
At SPS, we keep end usage in mind when designing our racks. Our products are constructed comprising a variety of features, which can provide various benefits to customers. These include:
We design our racks with specialized tringe corners, which have three different positions. This allows for easy loading and unloading of portable fuel tanks. The tringe or the standard folding hinge both have slip collars that prevent accidental folding of the end supports. These corners are always attached to the rack, and allow it to be folded horizontally.
These racks are designed with a special locking feature. This ensures that the products stays in place, and will not become loose while traveling.
We utilize industrial grade steel and aluminum to manufacture our fuel tank shipping racks. The use of these materials ensure that the racks will not suffer from rust and corrosion.
All of our industrial grades undergo several stress and quality tests to ensure that they will provide the expected performance and durability in an application.
We can ship our products to customers across the country. We provide our rack products at competitive prices. To know more about any of our fuel tank shipping racks, please mail us at
info@spsidealsolutions.com
.