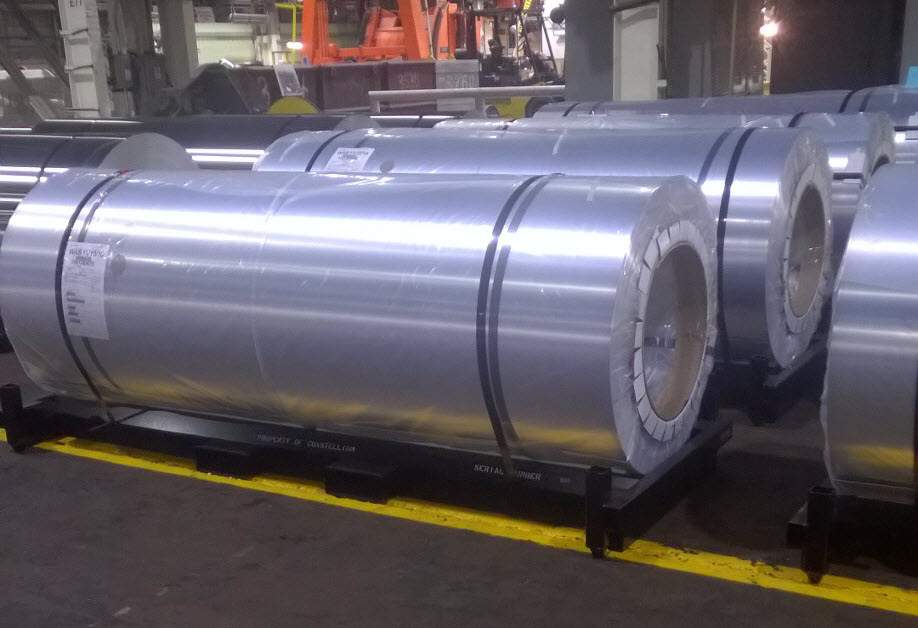 Metals Industry
Ensure Complete and Stress-free Material Storage with Industrial Steel Storage Racks
The metals industry focuses on producing metal products in various shapes. Ferrous and non-ferrous metals are required in large quantities to produce different types of industrial, commercial, and residential products and components. The easiest way for metal product manufacturers to receive these bulk quantities is to have them delivered as large metal coils. SPS Ideal Solutions support metal product manufacturers by providing industrial metal storage racks to handle heavy loads as well as industrial steel storage racks for modular arrangements and optimal space utilization.
SPS Industrial Storage Rack Offerings and Features
As metal is one of the most common materials used in production, we provide different types of metal industrial storage racks for customers to choose from. Made from high quality steel, these storage racks can hold heavy weights, and can withstand harsh working conditions. Our metal storage rack products include:
Enclosed Coil Racks: This product is specifically designed to store and transport large metal coils. These racks feature skinned exteriors, which allow the metal coils to be enclosed completely when placed in the coil rack. Also, they are designed with integrated locks to hold the coils in place when being transported.
Suspended Steel Roll Racks: These racks are ideal for storing rolled metal sheets, which may suffer from compression and fractures. As the name suggests, the roll is suspended between the two ends of the rack. The roll is secured to the rack by a locking core clamp latch, which eliminates the need for using straps.
Coiled Cradle Roll Racks (Pallets) for Shipping and Storage : This product is another solution for storing large rolled coils of materials. The rack design consists of concave center support for supporting the coil width. Some coils are surface sensitive and benefit from high density rubber or urethane cushions, which protect the roll from damage. All applications are custom designed and we have successful designs for coils above 15,000lb. The cradle can be safely stack when empty. Independent corners are available, the corners can be rigid or foldable. The corners allow for stacking the loaded pallets vertically, improving warehouse storage efficiency.
Benefits of SPS Ideal Solution's Metal Industrial Storage Racks
Our storage products can provide a variety of benefits to customers, as well as the materials being stored.
All of our racks are constructed using industrial grade steel. This makes the racks more performance driven, durable, as well as cost-effective.
These industrial metal storage racks have user friendly designs.
Most of our racks are foldable or collapsible. They can also be stacked on top of one another when not in use. Hence, you will never have to worry about the racks taking up storage space.
SPS Ideal Solutions can design custom metal industrial storage racks for customers with specialized application requirements. We can provide them in the dimensions that you require. We also offer industrial steel storage racks made of extremely durable, high-quality steel and can be quickly installed to make an efficient shelving system.