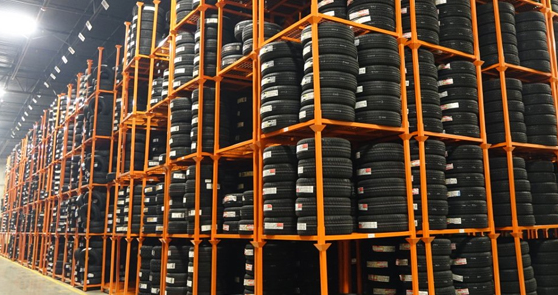 Tire Racks
Tire racks are the specific storage systems that are designed to maximize the storage capacity of laced, flat, or tread tires in different industries. It is very important to have superior quality tire racks for your tires. SPS Ideal Solutions is a leading manufacturer of tire storage racks and is well versed in meeting your application needs with creative solutions.
Different Types of Tire Racks
Tire storage racks help organize your garage or warehouse. We provide the following types of tire racks at SPS Ideal Solutions:
Customized Tire Racks at SPS Ideal Solutions
We at SPS Ideal Solutions can design customized tire racks to your requirements. Our vast industrial experience helps us design a rack from from scratch to suit your requirement. Our team will work with you to understand your requirements, and achieve the only business goal – 100% customer satisfaction. With a vast industry experience to their credit, our team has been helping customers to make the right choice on the basis of their specific requirements for several years now. At SPS Ideal Solutions, we are committed to provide only the good quality products. This is why we use best quality raw materials sourced from reliable suppliers. Our vast industry experience helps us guide our automotive or other industrial customers to make the most appropriate rack selection. If you don't see the desired tire racks in our selection, please feel free to call us on 800-742-1450, or mail us your requirements at info@spsidealsolutions.com. You can also request a quote by clicking here. We are happy to serve you always.