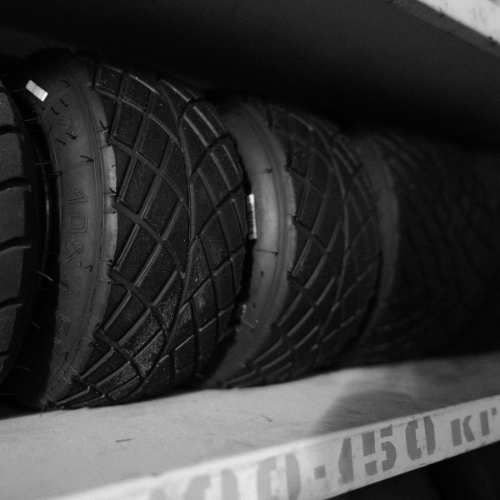 Passenger Tire Racks
Today, various types of tires are produced in the world for passenger, warehouse, and other automotive purposes. Passenger tires are one of the most popular among them. Sales of these tires usually fluctuate across various seasons. Thus, storing the tire without damage becomes a priority among manufacturers. SPS Ideal Solutions is one of the leading manufacturers of passenger tire racks in the US. These tire racks are available in various specifications, as well as capabilities. The tire racks can be customized to meet your requirements. Like all other tire racks available with us, these tire racks are also designed to withstand harsh operating environments.
Beneficial Features of Passenger Tire Racks Provided by SPS Ideal Solutions
The following features of passenger tire racks provided by us, have contributed to their popularity among customers.
Space Saving Designs: Storage space is always a matter of concern for many clients, whom we work with. This is why all our tire racks are designed to optimize the storage space. We provide various types of foldable, stackable, and mobile tire racks. The racks can be easily stacked up to 4 high. This helps optimize the racks to hold all types of tires.
Corrosion-resistant Construction:All the passenger tire racks are developed using high-quality steel. The completed rack is powder coated on a automotive grade processing line. This construction makes them corrosion-resistant, durable, and extremely strong.
Scratch-resistant Coating:Like any other warehouse racks, the tire racks also bear wear and tear due to rough usage. The wear and tear aggravates with time, and leads to rack collapse. However, a scratch-resistant coating helps avoid scratches to a large extent. Thus, the passenger tire racks are silver powder coated, which makes them scratch resistant, and improves their shelf life.

Weight Bearing Capacity: An average passenger car tire weighs 15 pounds and above. Thus, the tire racks used for storing must have high weight bearing capacity. All our tire racks possess excellent weight bearing capacity.
We, at SPS Ideal Solutions, are committed towards customer satisfaction. We strive hard to meet their requirements and expectations effectively. This commitment has helped us become one of the most trusted tire storage racks manufacturers in the US. We work closely with clients to understand their requirements. All passenger tire racks are precision-designed to match tolerances provided by a client. This helps them gain best ROI. Do you have specific passenger tire requirements? You can request a quote today. We will be happy to serve you.