WELCOME TO SPS IDEAL SOLUTIONS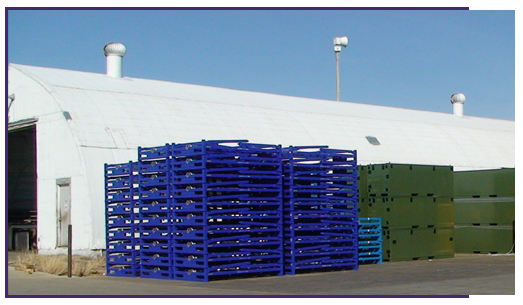 Specializes in providing custom solutions for metal fabrication, shipping, and storage needs. Using state of the art fabrication techniques along with our extensive manufacturing engineering experience, SPS Ideal Solutions is able to create specialized shipping containers and storage containers for warehouse storage and material shipping. Our other specialties lie in rust prevention and corrosion prevention to protect your industrial assets. From creative concepts come ideal solutions.
The Best Solutions for Shipping, Storage, and Shelving
SPS's effective designs have supplied shipping solutions for a number of different portable storage containers and shipping racks. Our premier product, the Roll Raptor, is specifically designed to make wooden roll handling methods a thing of the past. Foldable suspended steel roll racks are designed to ship even the most delicate thin materials to heavier roll stock. Customized industrial shipping and storage racks can be fully adjustable, reusable, and are easily stackable and portable with safety in mind for any material or product to be shipped. We also produce custom engine transport racks for both diesel and gas engines as well as aluminum portable storage containers built to any size with no limitations. Big or small, SPS Ideal Solutions has your creative solution for any project.