A Buyer's Guide to Portable Storage Containers
Portable stainless storage containers are one of the versatile storage solutions used today, owing to several advantages they offer. When it comes to extra space for permanent or temporary storage, these portable storage containers are the best choice. When one needs a secure storage space without big investments, portable storage containers can easily meet your requirements. Reliability, mobility, and costs of these storage containers make them one of the convenient storage choices for businesses of all types. Remember that not all of these containers are made the same, and they differ in terms of their designs, so it is important that you consider a few points before the investment. The post aims to simplify the buying process by providing the portable steel containers buying guide.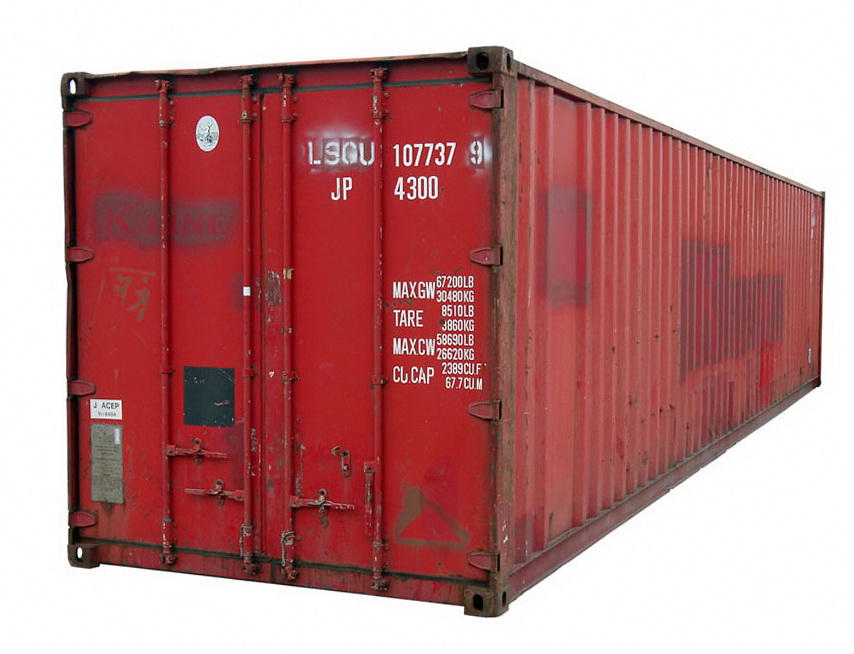 Things to Keep in Mind When Purchasing Portable Containers
Here are a few important factors to be kept in mind while investing in
portable storage containers
.
Renting or Buying Containers: It is one of the most important considerations to be made, whether you want to rent or buy a container. Renting is the easiest and the most affordable way of owning a durable container. Today, you can find several rental companies that will provide you the containers in desired sizes to meet your requirements. Also, the cost of rentals is almost a fraction of the complete sale price. However, if you are buying a storage container for permanent use, several conditions will matter. They are discussed ahead in detail:

Application or Purpose of Using the Container: Most times, portable storage containers are used for shipping. However, they are also used as temporary housing after a disaster, seasonal storage for retail inventory, storage space for documents and records, construction equipment, farm equipment, and many more. Many times, people also repurpose these containers because they are made of environment-friendly material.


Delivery Space: Nowadays, portable storage containers are available in various standard and custom sizes, still it is important to consider the delivery space before placing the order. As a general rule, the delivery space must be two times the length of the container plus an additional 10 feet. This additional length will allow delivering the container efficiently on a trailer or bed "roll off" style truck bed. Adequate width and clearance space is a necessity when considering a portable storage container. There is a misconception that you can buy the container of the same size as your storage space.


Location: Although made of high-quality steel material to withstand harsh environments, it is important to consider the location where the container will be placed. If this consideration is not made, then you may not be able to utilize it properly. Also, if the location is not properly leveled, you can use wooden blocks during storage. If the storage container is to be used outdoors then ensure there is adequate drainage facility, otherwise the container may sink during flood-like situations.


Types of Security Doors: Most shipping and storage containers are made using 14 or 12 gauge corrugated steel sheets. Their frames are made of 6–8 gauge steel, and have 1″ treated hardwood floors. These containers are equipped with cargo doors, or roll-up doors. Cargo doors provide excellent protection from rodents and other environmental elements and are seal tight. The roll-up doors are not 100% water tight, but they are lightweight and easy to maintain.


Types of Storage Containers: There are several types of portable storage containers; however, some of the common types include:

Standard Containers: Most of these containers are 8 feet tall and available in 40-foot, 45-foot, and 20-foot lengths. These containers are easily available, and offer the best value for investment.


High Cube Containers: These containers are much alike the standard containers, with the only difference that they are almost a foot taller than the standard ones.
5 Things to Look For When Choosing a Portable Storage Container Supplier
Now you know what to look for in portable storage container, irrespective of whether you are planning to own it or lease it. Owing to their increasing uses, you can easily find many manufacturers and suppliers of these containers. However, not all of them are trustworthy, and some may even lack the experience to build containers that serve your purpose. It is important that you consider the following factors while making a buying decision.
Reliability and Years of Experience: The industry trends are changing. It is important that you check if the manufacturer has any valid experience designing a container for business or application of your type. Before contacting the manufacturer, you can conduct brief research on their business and experience by visiting their website or reading reviews on various websites. Nowadays, most manufacturers are active on various social media platforms, and you can easily check their posts to see the images, and people's reviews on their products.
Check their Industry Knowledge: This portable storage container buyer guide discusses various things that a manufacturer or supplier must know. In addition to that, you have a better understanding of your requirements. Combining both, you can talk to the prospective manufacturer or supplier to see how they can meet your requirements, or how much they are eager to serve you. After knowing your requirements, they should offer you solutions for your problems. In most cases, manufacturers may suggest the standard solutions, however, it is better if they are able to offer you a requirement-specific solution.
Check if They Have a US-Based Manufacturing Unit: This consideration becomes important, many manufacturers don't have their own manufacturing units in the US. They outsource the manufacturing tasks to China-based manufacturers. Although they claim to provide quality products in adherence to industry standards, that may not be true. So, whoever, you decide to work with, ensure that they have US-based manufacturing facilities.
Analyze the Manufacturing Capabilities: Although you can see the manufacturing capabilities of the manufacturer on their websites, it is better if you meet them in person and ask the questions you have. You can ask them about the type of technologies they use for manufacturing as well as their capability to deliver storage containers in large or small volumes.
Check if They Provide Repairs: The stainless steel portable storage containers are made for long-term use, still they may need repairs after a few years. So, you need to check, if the manufacturer offers any type of repair services such as minor modifications, component replacements, and so on.
This portable storage containers buying guide includes all those important points that will help you make the right decision. It is important that you purchase these storage containers from a reputable manufacturer who offers a warranty and assures a good customer service. SPS Ideal Solutions is one of the leading manufacturers of portable storage and shipping containers. They regularly design containers for construction companies, fire and flood remediation services, disaster relief units, retail storages, military facilities, rental services, and more.