Foldable or Collapsible Steel Containers: Why are They Trending?
Foldable or (aka) collapsible steel containers are storage products that offer secure, on demand portable storage anywhere you want it. Because the sides fold down, they reduce the container volume approximately by 80% depending on the box type, thus minimizing the storage for area for unused containers. Here we will discuss benefits of these storage containers.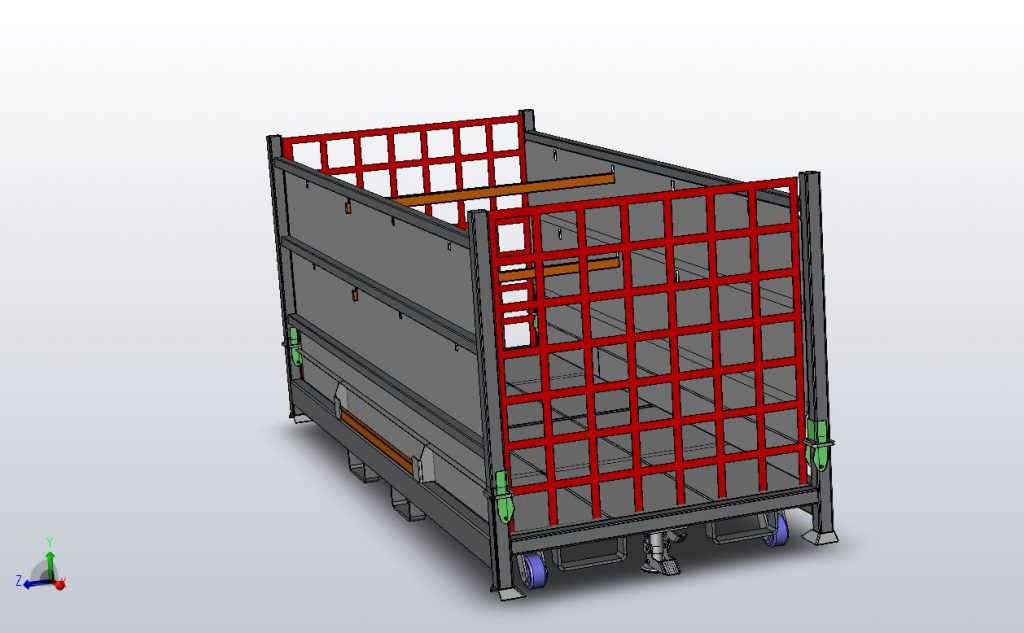 Benefits of Foldable or (aka) Collapsible Steel Containers:
Foldable and collapsible steel containers offer a number of benefits. That is why where are widely used in many industries. The following are some of the key benefits:
Size Options: Foldable or collapsible steel containers can be selected from standard commercial sizes. Custom sizes can be designed and fabricated. The smallest size is compact enough to be used as a shed in a small back garden in the most restricted of spaces.
Easy To Assemble: They are quick and easy to assemble, and the job can be done even with limited time and resources – it's a two man job with just a screwdriver and socket set! Industrial foldable containers are typically manufactured and shipped ready for the intended end use.
Easy To Dismantle: Foldable or collapsible steel containers are easy to store between uses. Foldable or collapsible steel containers can be dismantled, and easily stored, when not in the use.  The units that are welded for industrial applications are readily dismantled, they can typically be repaired.
Hassle Free Transportation: Unlike traditional non foldable containers, these containers can be moved between sites easily without the need for large crane mounted lorry. This not only does reduce transportation costs, but also makes loading and unloading simple.
Durable Long Lasting: Foldable and collapsible steel containers are very secure, as well as highly flexible. They are made from steel which means they are durable. Typical surface treatment is powder coating or paint.
Organized Parts: A folding or collapsible steel container lends well to keeping components or parts organized for use at the intended point of use. Once emptied the folded unit(s) are shipped back to the point of origin for 'refilling' of the needed items and again shipped to the point of use.
Applications of Foldable and Collapsible Steel Containers:
Retail and Commercial Industries: In retail and commercial industries, these containers are used for storing seasonal or excess inventory temporarily. As they are easy to transport, foldable containers are the best choice during renovations, or new store openings.
Construction Companies and Contractors: Due to easy transportability, the foldable containers are most preferred by several contractors while moving from one construction site to the other. It also facilitates quick as well as safe storage of tools onsite.
Government Entities and Municipalities: As the foldable containers offer secure storage, or a variety of hard to ship items. They are also used for storing gear and equipment for armed forces.
Security is equally or in some cases more important that convenience. These Portable Storage Containers offer both security as well as convenience of storing items. For more information, you can always get in touch with our experts at SPS Ideal Solutions.
Related Posts: