How to Store Unused Racks and Pallets
Racks and pallets are crucial as storage units in almost all industries. They help organize the inventory in an orderly manner and keep track as well. Sometimes, however, racks and pallets remain empty or unused for long periods, and then managing them along with the space occupied becomes a challenge. Here are some tips on how you can use these unoccupied racks and steel pallets and their types.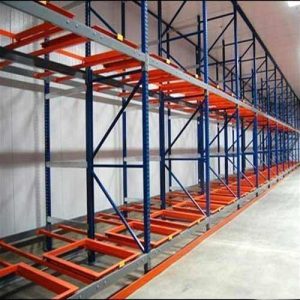 Types of Industrial Racks:
One may think that industrial shelves and pallets are the same, but they differ in terms of a warehouse. Shelves are pretty basic and used to store and pick up items. On the other hand, pallets have specific designs and are handled or moved with machines or tools such as forklifts. Racks are much taller and heavier than normal shelves. There is a variety of racks used for different purposes:
Coil Racks: These are portable containers used to ship metal coils.
Suspended Steel Roll Racks: These are ideal for rolling sensitive or slightly fragile material such as paper, fabric, thin metal sheets, and foam.
Industrial Shipping and Storage Racks: These have replaceable cushions and are ideal to safely store manufactured parts or finished goods.
Cradle Roll Racks: These are sturdy and durable racks made of either stainless steel or aluminum. They are used to transport multiple rolls at a time.
Folding Shipping Racks: They are used to hold shipping material, but the best part is these racks can be folded and stacked when not in use.
Types of Industrial Pallets
They are best kept indoors, especially considering weather conditions such as rain, snow, or extreme heat.
Even when arranged indoors, it is crucial that they are kept in non-hazardous places free from flammable materials, too many electrical wires, furnaces, and chemicals.
Keep fire extinguishers handy in the storage area.
Make sure the heavy racks are not kept on top of each other beyond a limit.
If you are aware of the timeframe, it is good idea to rent them to someone who needs it.
Avoid excess heights for storage and follow the recommended storage guidelines.
Make sure they have an insurance cover even when unused.
Arrange them as per their sizes and make sure the repairs and maintenance is done on time.
Keep some breathing space; let it not be cluttered and clumsy as this does not look neat and also poses risk of falls.
Avoid storing where water, chemicals, or other fluids come in contact as there is a risk of rust or corrosion.
Check if they can be wheeled or automated to some extent; this will help in carrying items from one place to another or on shipping ports when loading cargo.
When buying, opt for folding, easy-to-clean, and portable racks.
Ensure workers' safety when removing these pallets and racks or putting them back to use.
Steel racks and pallets are used across industrial units; however, the requirement and budget of each unit varies. Getting them customized not only helps get a neat and organized look but also arrange and store specific items. Also, it is crucial that you get them from a recognized manufacturer who uses high-quality steel and other materials. SPS Ideal Solutions is one of the leading providers of industrial storage racks. The company provides steel pallets and racks in custom specifications to meet client's business requirements.
Related Post: