Optimize the Warehouse Space and Efficiency Using the Right Pallet Racks
A warehouse is a resting place of a wide range of finished or semi-finished goods in packed or unpacked form. The products are stored in warehouses for a short or long term before they are being dispatched to the customers. For such a place, it is important to have the right systems for storage, organization and safe transportation of products.
Invest in the right pallet storage rack systems to get this job done and thus make inventory management in the warehouse a breeze! Pallets are the sure safe way of keeping the goods safe while handling using forklift, jacks or conveyors. They also help to prevent unwanted movement during the transit.
What are the common types of pallet storage systems used in the market? In this post, we will list a few types of industrial pallet racks that contribute to safe and easy stacking and moving of your inventory. We will also discuss the benefits they offer to manage the workflow of your warehouse.
Types of Pallets
Pallets, which are the primary interface of a unit load, are available in several models to streamline the warehouse operation. They:
Protect and safeguard the product
Absorb the stresses
Hold the weight
Encounter fork truck impacts
Prevent worker injury
Increase storage and available warehouse space
Check out the following popular types of pallets that help achieve the space and labor efficiency of warehouses.
Metal pallets: Designed with a flat support structure, metal pallets are built to outlast any other racking system available in the market today. These revolutionary metal pallets can handle goods of heavy weight, whilst resisting sagging and collapse.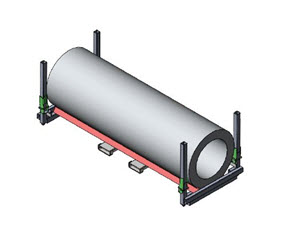 Cradle Pallets: Manufactured to stack, transport or ship rolled and coiled products, these pallets feature sturdy steel base. Available in several specifications, cradle pallets can be customized based on the load requirements of your cylindrically shaped goods.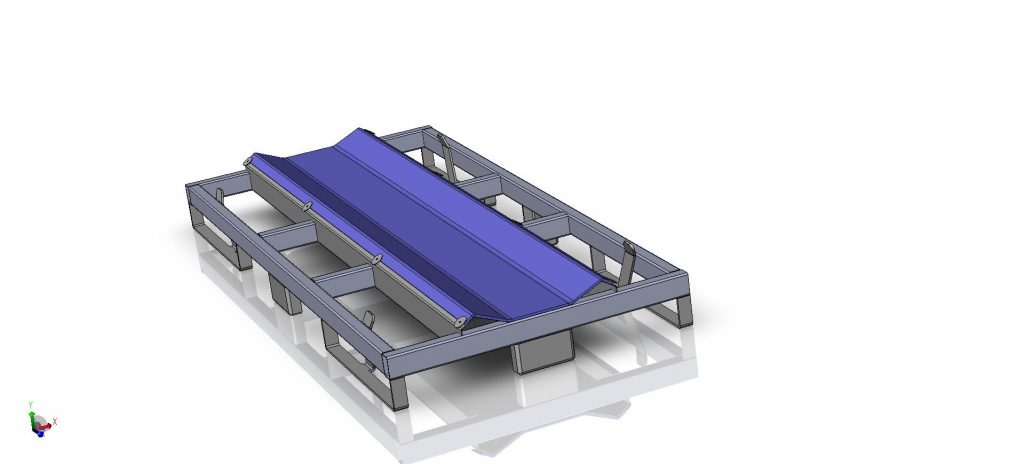 Tab Stack Pallets: These innovative pallets support the stacking, shipping, and storing of sensitive products like paper, plastic coils of varied dimensions. They are efficient and cost-effective and feature fully welded heavy-duty construction.
Flat Deck Steel Pallets: Durable and performance-driven flat deck steel pallets are amongst the widely opted models for applications in strenuous environments that are prone to heavy usage and corrosive elements. Constructed using industrial grade steel, they assure maximum protection to the load against splinters, dust, and protrusions.
Requirements of warehouse change with respect to the items that are being stored. Hence, it is important to act wisely while selecting the pallets. Consider the workflow, warehouse space, and mode of operation of your warehouse thoroughly before choosing pallets. Amongst several factors, a few things to consider before choosing this material handling equipment include:
Weight, quantity and size of your stock
Forklift compatibility
Warehouse layout
Overall cost
Life expectancy of pallet
Equipment compatibility
Adherence of standard
Procuring these cost-effective and extremely useful inventory management systems from trusted manufacturers also contribute immensely in getting the right and high quality units that suit your needs. SPS Ideal Solutions is one amongst the trusted brands that leverage their years of expertise in making pallets of a diverse range of sizes, shapes and dimensions.
Related Posts: