How to Calculate Pallet Rack Load Capacity?
When it comes to pallet racks, safety and efficiency are of paramount importance. These material handling solutions are being largely employed at warehouses to stock products of varying loads. Each pallet racking solution is rated for specific loads and it is imperative for the user to stringently follow the manufacturer's instruction when stocking loads. Stacking items rather than the rated capacity leads to rack collapse, posing injury and even death to those working in the vicinity. Hence, as a user, you are responsible to consider the pallet rack capacity and stack the items accordingly. How to calculate the pallet rack capacity to guarantee the safe storage of products for a long time? Have a look at below points.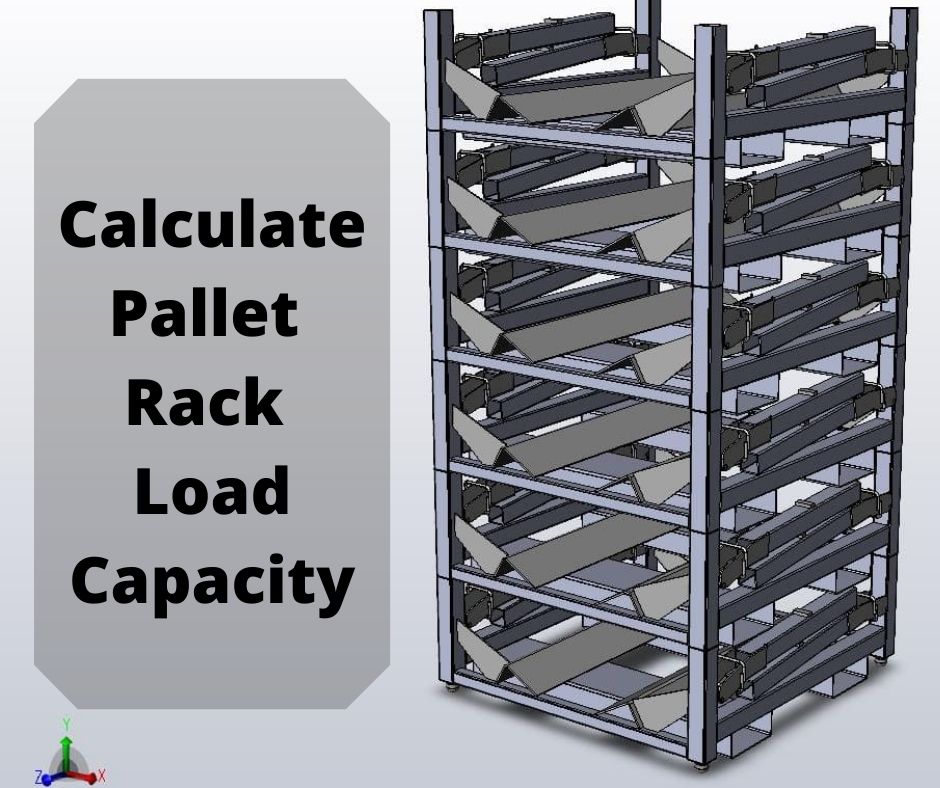 Know About Two Significant Calculations to Make
To ensure a safe, efficient rack operation, it is imperative to calculate the capacity of your pallet rack frame and pallet rack beam. Calculating the capacity of these components brings you an overall idea of the capacity of your racking solution.
Calculating the Capacity of Pallet Rack Beams: To calculate the capacity of beams, you must first determine the type of pallet or load you prefer to store on them. You must have an idea about how much weight will be stored in each beam. For example, if you are planning to store three pallets with loads 1000 lbs each, then the beam capacity must be minimum 3000 lbs or much more.

Calculating the Capacity of Pallet Rack Frame: Measuring the vertical beam spacing would be the first step in determining the capacity of the pallet frame. Calculating the beam spacing is simple and you would just need to measure from the top of one beam level to the top the next beam level. For instance, if the calculated vertical beam spacing comes at 80 inches, then the frame capacity should be considered as 80 lbs.
Rather than the ones mentioned above, there are several other factors that determine the pallet rack weight capacity system. The flooring of your warehouse must also be considered as it is the base on which the entire load is placed. The other factors to be considered include:
Type of steel used in the construction of racking components
Strength and thickness of the steel
Quality of the steel
Rack upright height, width, gauge, pattern
Foot plate size
Beam level and load distribution
If you are confused to use the correct shipping pallet rack selection that best matches your load requirements, then consider speaking and partnering with a leading rack manufacturer like SPS Ideal Solution. Over the years, the company has successfully delivered various racking solutions for critical applications in custom specifications. The company provides the pallet rack capacity system only after carefully considering the load requirements and other details.

Related Posts: