Warehouse Rack Inspection and Maintenance: Why and How?
Warehouse racks often sustain the heavy load. Although designed for heavy load-bearing, these racks are susceptible to damage or breakdown at any time. Warehouse rack inspection and maintenance plays an important role in preventing potential accidents. The accidents should be prevented not just to avoid product damage but also to assure operator safety. According to Rack Manufactures Institution (RMI), the industrial pallet rack maintenance may seem quite easy for a visitor, however, the operator can tell how complicated the task is. The stacked pallets are supported over the structure of beam and columns, which may not appear complex but the slighted extra bending load can collapse the whole structure. Therefore, pallet rack inspection and maintenance is a crucial activity. However, you must know how to perform it professionally. This post gives you insights about why should you inspect and maintain the pallet rack system along with the right way to perform it.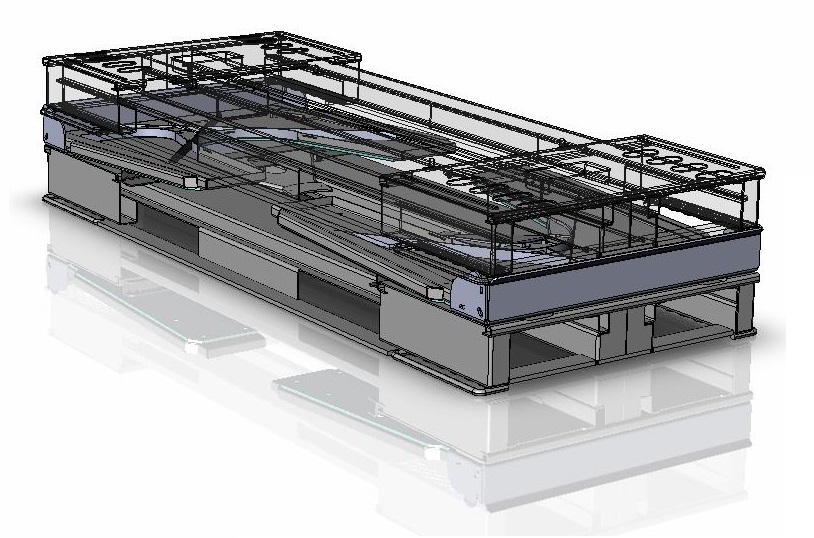 Importance of Pallet Rack Inspection
The pallet rack inspection must be performed not just to secure the material and employees but to follow guidelines stated by the Occupational Safety and Health Administration (OSHA), too. OSHA guidelines for warehouse safety include ventilation, aisle space, clear floors, and slippery tiles, and sanitization of the warehouses. Therefore, industrial warehouses must be inspected to ensure appropriate working conditions for the occupational safety of operators.
How to Perform a Pallet Rack Inspection?
The pallet rack inspection is performed in the following two steps:
Inspecting Rack's Structure and Condition: This inspection is conducted as per the Specialty Equipment Market Association (SEMA) guidelines. In this inspection, the SEMA approved rack inspector (SARI) inspects the rack for crushed or sheared frames, bended columns, and beams, broken anchors or footplates, etc. This warehouse rack inspection assures sustainability.
Inspection for Prevention and Protection: The preventive and protective warehouse rack inspection involves checking for lift truck collision, shelf overload, and sanitization. The aisle space is inspected to avoid lift truck accidents, the shelves are checked to see if they are stacked evenly and if the load distribution is appropriate. Lastly, the racks are checked for their cleanliness and sanitization to ensure they are free of dust, oil, rusting, etc.
Importance of Pallet Rack Maintenance
Pallet rack maintenance helps improve their life expectancy. Often the pallet racks are exposed to uneven and extra load, therefore are susceptible to sudden damage. In order to prevent the damage or to recover the damage, RMI guidelines for assessment and repair of a damaged rack is to be followed. According to RMI guidelines, the warehouse rack repair must be performed under an expert's guidance to avoid accidents.
Let us discuss how to perform pallet rack maintenance in compliance with RMI guidelines.
How to Perform Pallet Rack Maintenance?
Ideally, the first step of pallet rack maintenance is inspection itself. Therefore once the inspection is done, a repair can be done to maintain the warehouse rack system. The following steps are to be followed for maintenance.
In case of overloading is detected, then the restocking of goods must be performed. The pallet stacking must be distributed evenly, where the load on the joints shall be less. Vertical pallet stacking can be a suitable manner as compared to horizontal. It helps in reducing bending stress on the beams.
Broken base plates, bolts are to be replaced for sustainability.
Aisle space must be cleared and forklift speed limitations must be set, as this helps reduce forklift accidents.
Regular cleaning, rust-proofing, disinfection must be performed to maintain hygiene in the system.
Now that the importance of inspection and maintenance is discussed with the proper way to perform it, you must consider getting it done from professionals. Along with this inspection and maintenance, you must also focus on the quality of racks. It is important that you source trusted suppliers or manufacturers like SPS Ideal Solutions. The company offers custom warehouse racks and industrial pallets in various configurations to meet your application requirements.