How to Choose the Right Pallet for Your Industry?
A pallet is a shelf or plank like system used to store your manufactured goods or the ones to be used. It is also used when loading the products during shipping. Almost all manufacturers and warehouse owners need pallets for this purpose. There are various types and finding the right pallets and its material depends upon the application and the type of product. Getting the right type of pallet is extremely crucial because a wrong pallet can damage your products if it breaks when lifting them, due to capacity overload or any other reason. This post discusses factors to consider when choosing pallets.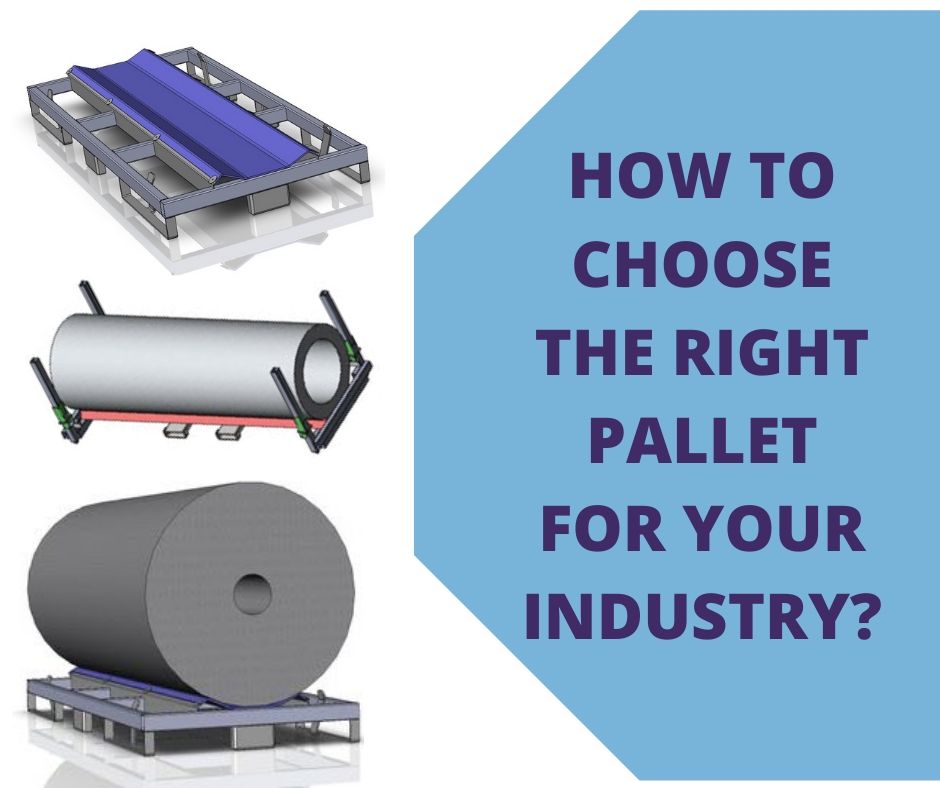 Things to Consider When Choosing Pallets for Your Applications
Steel cradle pallets are the best option when it comes to sturdiness, load-bearing capacity, and design flexibility. The other types of pallets include tab stack, flat deck, or metal pallets. Each one has certain characteristics and physical properties. Choosing pallets that are just the right size for your products to be stored safely can be challenging. Here is a pallet buying guide for your reference:
Size and dimensions: Following the ISO standards set for size of the pallets based on application is the most credible option. However, if your product is round or coiled or of an uneven shape, it must fit appropriately on the pallet. The sizes usually vary from 10 to 50 inches in terms of the whole area (length X breadth).
Design based on your product requirements: In most warehouses, product loading or unloading is usually performed using a forklift. So, the design should enable easy and safe use of forklifts. If the product is set to be shipped along with the pallet to your client, it is essential to know and match the configuration of your client's forklift.
Scope for customization: Choose the right material depending upon the weight and size of your product. You can get customized sizing too. Look for players who understand your application requirements and customize the pallet features accordingly.
Sustainability and load-bearing capacity: The pallet material should be robust and sustainable, and if possible recyclable as well. The material you choose should be resistant to weather changes, chemicals, abrasion, and so on based on your requirement. For instance, if your product is abrasive or has a chemical coating, it should not react with the pallet material. Look for features such as technology used, safety, eco-friendliness, and so on. Consider the packing method you use for your products. All these factors will help you decide on the size and material of the pallet.
Materials used: Steel is the best material for most applications. At times, pallets are also made of wood and plastic, but they have certain limitations. Metals such as aluminum are also used in making pallets and are a good option.
Choosing the right pallet will not only protect your products from damage but also save on costs incurred in fuel consumption, shipping costs, and reusability advantage. Are you an OEM manufacturing rolled or coiled products that require the right-sized racking systems for storage in your warehouse? If yes, please source them from reputed manufacturers and suppliers. SPS Ideal Solutions is one of the well-known providers of storage, shipping, and material handling solutions including various types of steel pallets. Experts at the company have been helping clients to make the best use of their warehouse storage spaces by offering them customized storage solutions.

Related Posts: