4 Important Tips to Select the Right Racking System for Your New Warehouse
If you are moving to a new warehouse, there are several important requirements to be met. One of the most important ones is finding the right racking system. The working efficiency of a warehouse depends on the racking system. This post discusses important steps to select the right racking system for your new warehouse.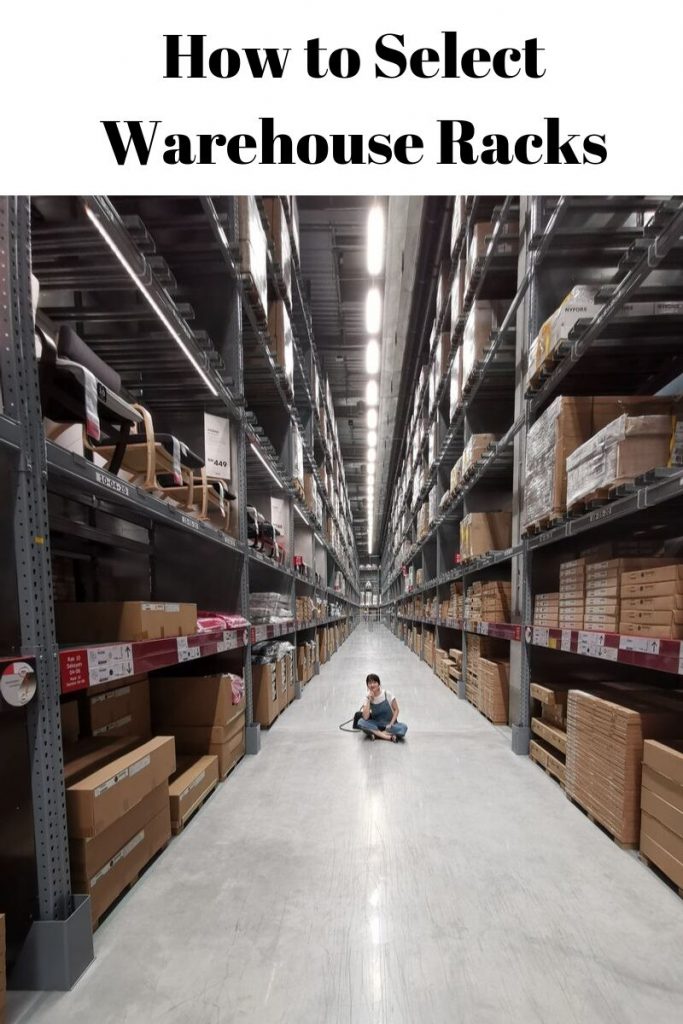 Four Steps to Select a New Warehouse Racking System
Here is our top 4 checklist to help you select the right racking for your warehouse.
Determine Your Storage Requirements: At first, determine your storage space requirement, especially for heavy or large inventory. Examine the on hand inventory or products volume for storage. This will help you to understand your exact storage requirement. Also, this will help determine the type of warehouse rack storage needed for your warehouse. Consider the factors, such as type of product/item to be stored, product flow or inventory movement, usage of forklift or other equipment, type of environment for storage, and more. After assessing the above factors, the next step is to determine the type of rack you require for inventory storage. Various types of racks are used in a warehouse for storage purposes. Your selection will become easier if you know your storage requirements.
Understand Types of Storage Racks Used in a Warehouse: Following are some of the most popular warehouse racking systems used in a warehouse:


Pallet Racks: These racking systems are used to store small-to-large goods. These are ideal for warehouse systems with fast product circulation.


Cantilever Racks: These racks are used to stock lumber, furniture, and heavy-duty items. These are ideal for product with varying weights. This type of rack provides full load capability as per application.


High-Density Warehouse Storage Racks: These racks are used to manage an inventory that shifts on a regular basis.


Case Flow and Carton Flow Racks: These racks are used to organize small items. Case flow and carton flow racks are easy to customize & support incline rollers to ease loading of cartons.
After understanding functions and advantages of each of the above mentioned racks, you will be in a better position to judge how many of them will be needed at your warehouse.
Think in Terms of Scalability: This defines how prepared you are to take future storage requirements. Take care to select a racking system that is scalable, and can easily accommodate your growing storage needs.
Understand the Importance of Durability: Your warehouse racking systems must withstand high traffic environment in a warehouse. Warehouse racks are front loaded manually, or with fork trucks from sides. With vehicles moving inside the warehouse and regular movement of heavy goods, durability and shelf life of a racking system becomes a major concern. So you need to ensure that the rack is designed to withstand wear and tear.
The above-mentioned considerations will simplify the rack selection for your warehouse. When selecting a supplier for the racking system, ensure they have relevant experience and expertise to deliver easy-to-use, and durable warehouse racking solutions.