Our Core USP's
Maximize Efficiency. Lower Costs. Increase Profitability.
An Innovative Partner with Versatile Solutions
SPS Ideal Solutions is the leading manufacturer of industrial storage racks and steel storage systems. Our intelligently designed racking solutions offer our clients the reliability expected from their shipping systems. Our clients rely on us to provide them with innovative solutions that are aimed to streamline their processes and reduce costs.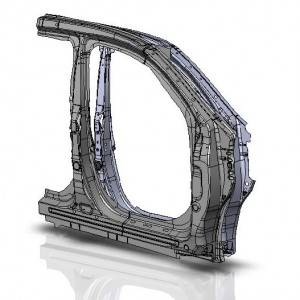 Our versatile products can be used across several industries like automotive, pulp and paper, chemical, food and beverage, transportation, and more. If you're looking for customized industrial steel storage racks, SPS is your answer.
SPS Ideal Solutions – Designed to Bowl You Over
If only we could tell you all... However, here are some reasons to opt for our services.
We provide customized solutions - Unique products for unique requirements.
We also lease several types of racks.
Proficient and skilled engineers help devise brilliant solutions.
Our racks are designed, manufactured and materials sourced in the USA.
We target for delivery within a lead time of 4-5 weeks, and prototypes within 2-3 weeks. However, the lead time will vary according to the design of the product.
A special locking feature locks rolls or other products in place.
The racks are designed such that they can be stacked on top of each other. When stacked, they lock into each other and remain steady. This can be achieved when the racks are loaded with products, or when empty and folded.
Racks are designed with easy access for forklifts and pallet trucks.
Racks allow ease of loading and unloading helping lower time, effort, and money.
We utilize state-of-the-art machinery and equipment for production of industrial steel or aluminum racks. For instance, we have five Amada lasers that provide us with superior cuts.
We use the best steel grades to manufacture our products. The raw materials used for production are available with the relevant production tracking numbers that are generated at the respective mills. Tight control over the raw materials used ensures reliability. When making a purchase from us, we can provide details of the grades of steel used. We can also include any details regarding the certifications or standards adhered to when manufacturing the material.
We conduct several quality and stress tests for each rack that is manufactured by us.
We use the software, SolidWorks for design and quality control. This tool helps us conceptualize a design, run errors, and perfect the design. With the help of this software, we are also able to run stress tests for an entire design. This helps us accurately test every component (from bars to screws) individually, and the entire rack as a whole.
Racks with barcode or RFID tracking system are also available.
Centrally located manufacturing location ensure low shipping costs.
Patented & Trademarked Products
We also provide several patented features and products that provide brilliant solutions. Click on each product or feature to find out more about it.
We pride ourselves in providing solutions and products that are revolutionary. Our constantly innovative attitude allows us to solve many logistic, economical, and manpower related problems. These problems account for drainage of time and money. When we design something groundbreaking, we transfer that benefit to our clients. We are trying to improve the racking industry and other industries dependent on us by engineering brilliant solutions.