Custom Metal Fabrication
Custom Metal Solutions by SPS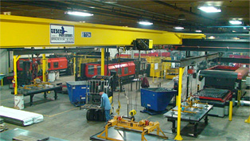 SPS Ideal Solutions can do more for you than shipping racks and storage racks. Our specialized manufacturing centers have the capacity to do any custom metal fabrications. From metal storage containers to warehouse shelving, our custom stainless steel fabrications can help you with any project. Big or small, simple or complex, our Manufacturing centers are ready to produce whatever your company requires.
Features
Cost effective Layout of components via Solid Works CAD software
Components can be supplied as plain metal stock
We work with USA Steel, but can also create products using aluminum.
Our products are tested using FEA methods to ensure the best quality and safest product for you
Customize the look of your metal fabrication with an array of powder coating colors
Production volumes dedicated for LEAN Manufacturing
SPS Ideal Solutions Capabilities
With over 30 years of manufacturing and industrial engineering experience, SPS has the knowledge and experience to provide you with an effective solution
4 High Capacity Laser Systems
We have the technical and manufacturing capability to handle your most complicated projects. View our industrial shipping and storage racks, the roll raptor, and our suspended steel roll racks for some examples
4 High Capacity Laser Systems offer high tolerance (.004) precision cuts that are capable of cutting up to 3/4″ steel plate and up to 3/8″ aluminum plate
High Volume capabilities to meet your ramp up to peak
We have CNC machines, saws, drills and automated welding abilities to offer a complete quality manufactured product
No project is too large or too small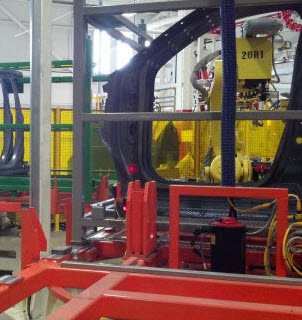 Collaborating for Mutual Growth
 All processes performed using high quality steel sourced from USA
 Aluminum fabrication available.
 Complete customization of shipping & storage racks.
 Racks used for varied industries and applications.
 Completely automated systems ensure low lead time.
 High capacity laser systems and CNC machinery used for immense accuracy.
 FEA testing processes employed for product reliability.