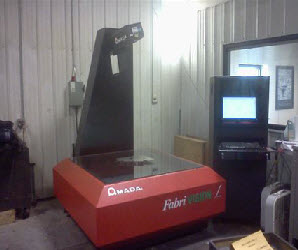 Quality Control at SPS Ideal Solutions
'A chain is as strong as its weakest link'. - William James
Rigorous Quality Checks Implemented from Sourcing till Delivery
An enormous structure can collapse at the smallest sign of threat, if the components or materials used are inferior. SPS Ideal Solutions believes that quality and performance are intertwined. Hence, several controls are in place from sourcing raw materials, to designing the racks, and finally manufacturing and delivering the products. These processes help us control the performance of the final products by monitoring the quality at every step.
Quality Control of Raw Materials
All of our materials are USA sourced. Metal lots arrive at the plant with production tracking from the mills. Tracking of raw material provides assurance regarding the quality. It also helps us in determination of problems, should they occur in the future. These records are identified with all products produced. The tracking number provides us a known mill for the metal used on each project should a concern with quality develop at any point.
State-of-the-art Technology
We use best-in-class technology and equipment to manufacture products that are superior in design and function. Below are examples of some of the equipment used by us.
Amada Lasers – Amada lasers are used industry-wide to provide superior cuts. We utilize five Amada Lasers that make clean cuts with minimal sharp edges. They can be used to cut through a wide variety of materials at speeds as high as 80m/min. The Amada Laser works within tolerance limits of .004″. Thus, it is able to cut products with no margin of error. Program and part detail for repeatability is a main benefit.
Amada Laser Comparator – Each component is evaluated by the Amada Laser comparator for accurate dimensions. Absolutely every measurable feature on each component like the angle of bend, hole size, etc. is checked thoroughly and rigorously. This process demands perfection from every cut, hole, and bend. We are able to achieve high levels of quality of components and manufactured products with this process.
Cleaning & Powder Coating Technology – The effect of powder coating is greatly dependent on the cleanliness and finish of the surface. We have recently installed a cleaning line that scrubs all surfaces of any residual mill oils. This helps in providing long-lasting superior results with powder coating.
Seamless Integration of Equipment, Software, & Processes
We have integrated several programs to eliminate any error and increase productivity. For instance, we use a software program that integrates with the Solid Works design and layout pattern. It then builds individual pieces from a single sheet. This helps us maximize the yield and minimize wastage. The individual parts are designed as "puzzle" parts, which can quicken the assembly and provides benefit of accuracy.
Other Processes in Place at SPS Ideal Solutions
We can supply a FIRST ARTICLE for inspection to our client for confirmation at their plant. This will allow for testing of the rack for every step on an automated production line or for manual loading of the item(s).
In order to provide our customers with reliable products, we comply with American Welding Society procedures and testing.